Engraved Rocks and Signs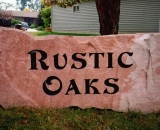 Custom signs and rocks created by Hansen Monuments are showcased throughout the community at many businesses, churches, housing divisions, schools, organizations and family homes. Because all of our materials are inscribed in our shop, our customers can have significant input into the design and feel of the ornamental stone.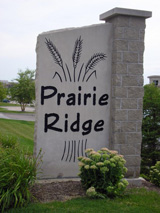 For those wanting the most durable material, we specialize in granite signage. Granite signs and granite stones are unmatched in their endurance, and will help you convey a sense of stability and perseverance within your organization or development. We'll then work with you to put your organization's logo and personality into the signage.
Our sign and rock division can also work with more natural stone like limestone. Pieces can be created in their natural form, or we can put a smoother manufactured finish on the pieces. We are comfortable working with materials of all sizes.
Finally, we a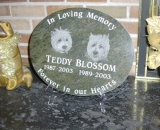 re able to engrave a large variety of items that many of our customers enjoy for the personalized aspect. Welcome rocks with your name, address markers, garden rocks and inspirational stones and so much more. We can also engrave office items such as paperweights, bookends and nameplates.  Hansen Monuments is an authorized University of Iowa Hawkeye retailer!